Shielded Suitcase for Black Mirrors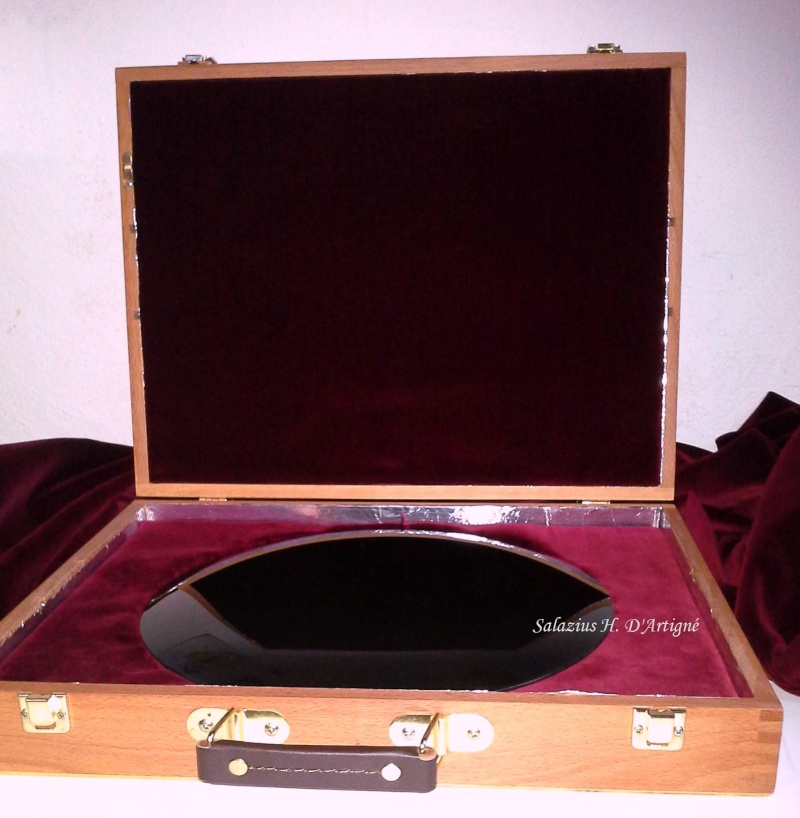 This wooden suitcase was specially modified for round black mirrors I produce.
The inside, under the protection foam and velvet, is completely covered with aluminum foil, in order to insulate the mirror from external enertetical influences and also keeping inside the force emanating from the mirror.
The red velvet is of a nice quality. The suitcase is light. It can be modified in order to carry a small black mirror.
Dimensions : 42.50 x 8.30 x 33 cm.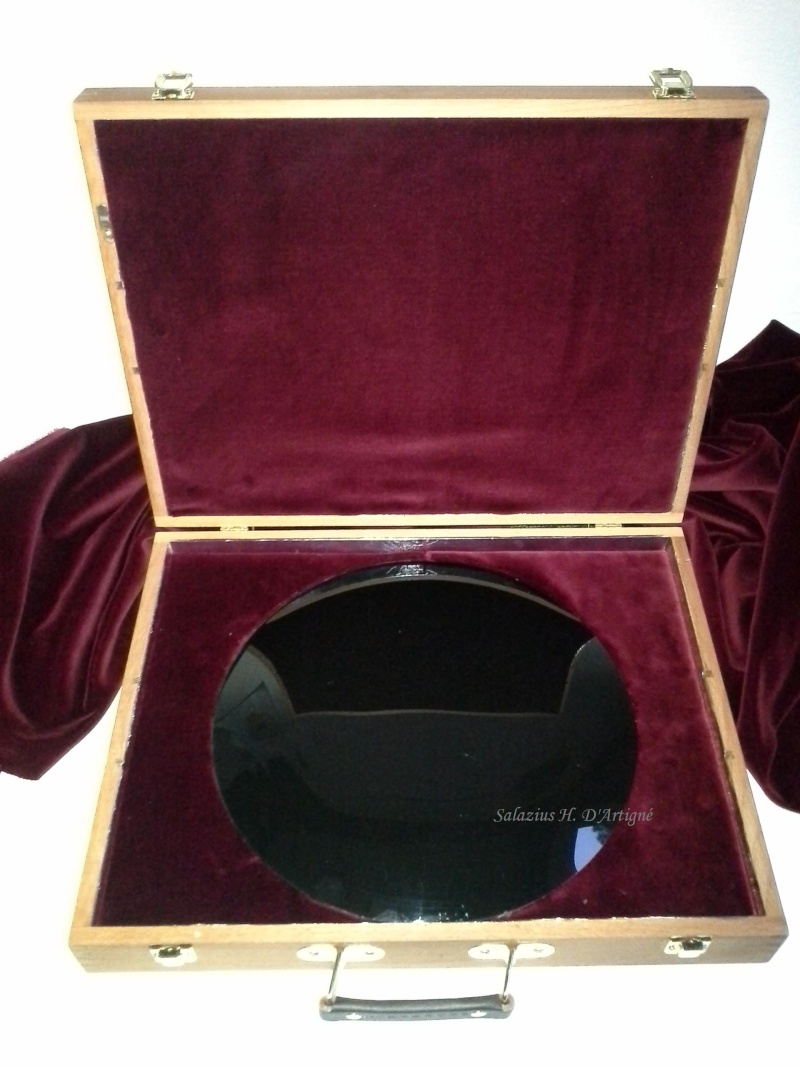 With such a suitcase, you can elegantly store, protect and use your Black Mirror. You can store, carry your black mirror safely, both physically and energetically.
Modified it can accommodate a 'small' and a large mirror. (Contact me for that). Made to order only, count a delay to manufacture it.
Easel for Scrying :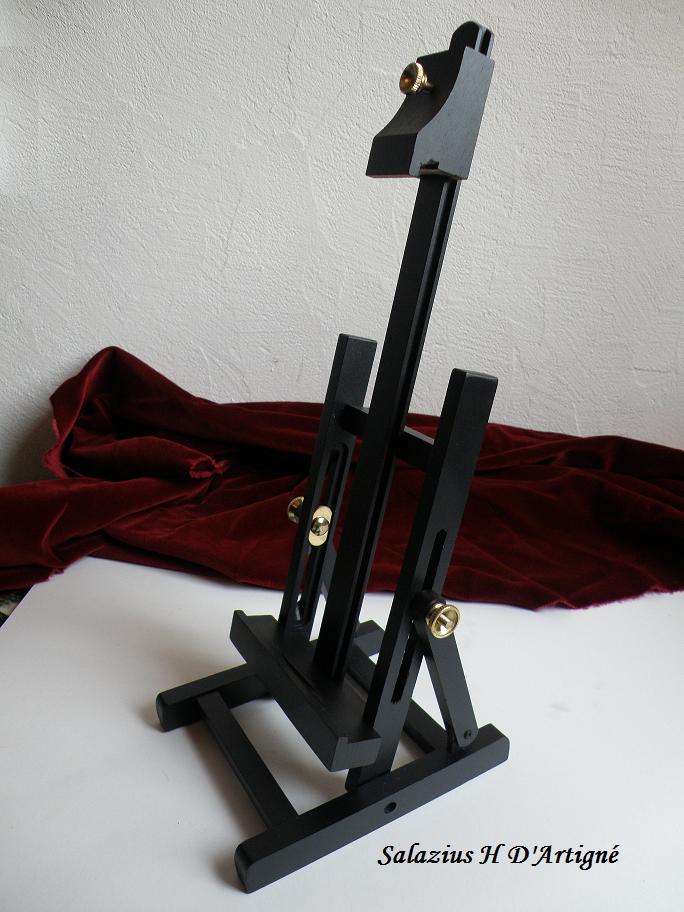 This easel for scrying is perfectly suited to work in the occultum. It can be used for both a small and a large mirror. Notches were made on the credence and the bottom support. It is painted in matt black.
Small, light and convenient it will fit in all evocative triangles for easy astral evocation or in bags to be transported easily.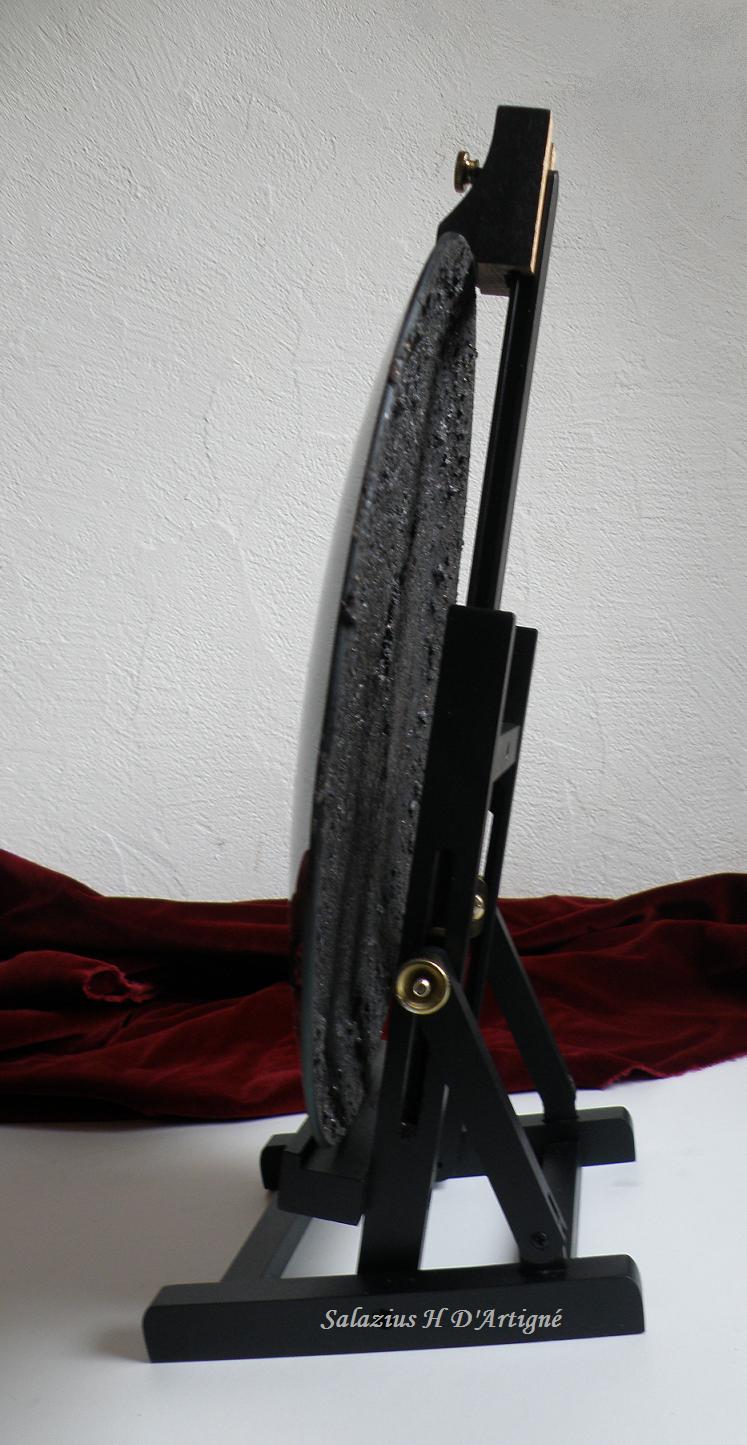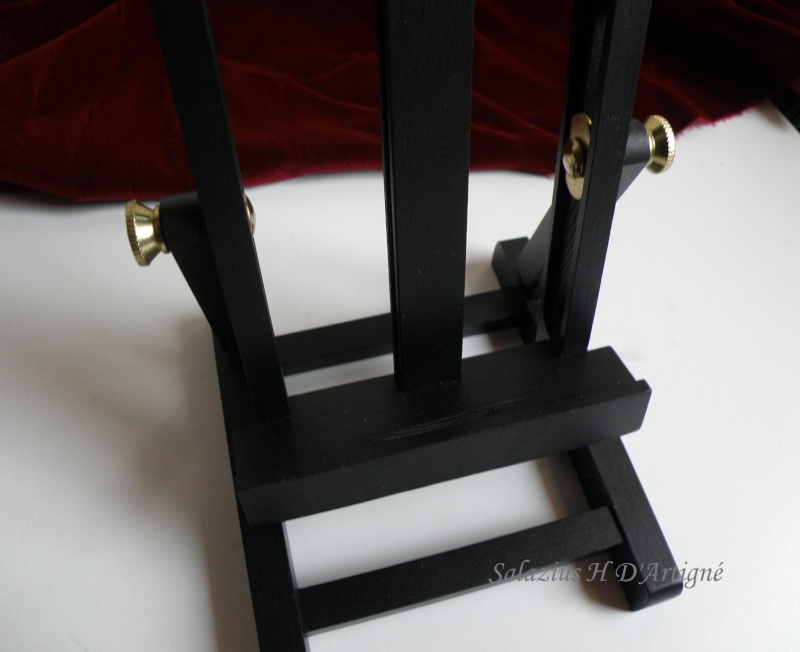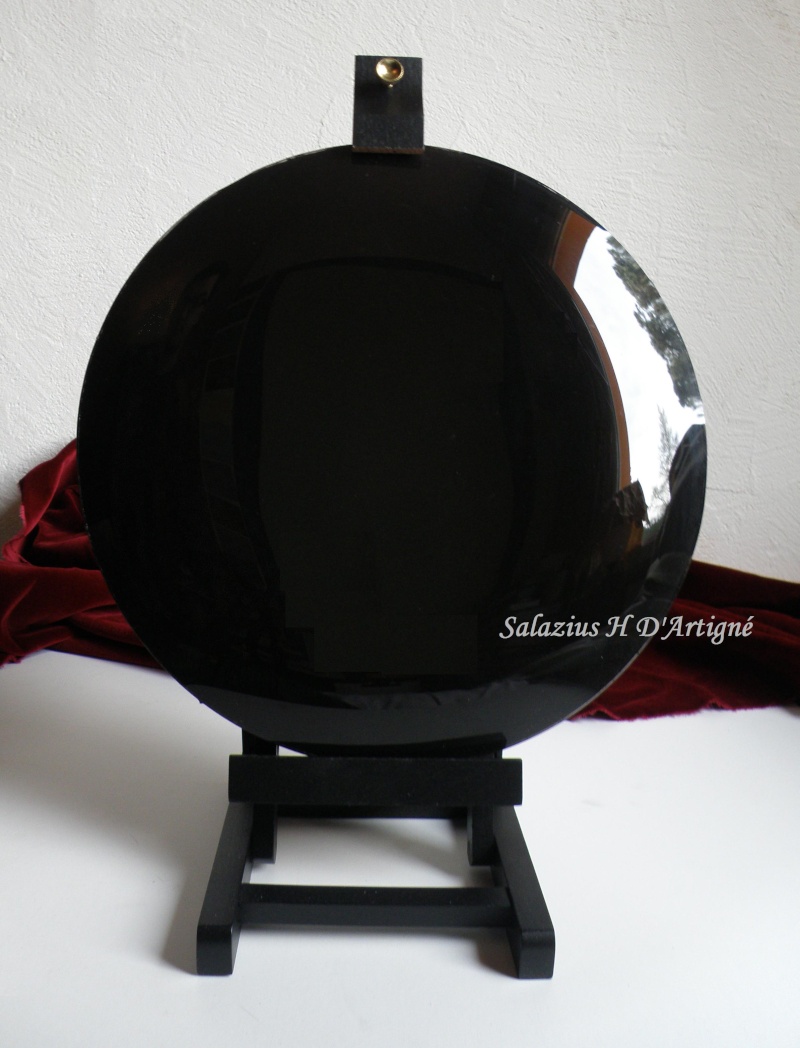 Made of Beech wood it can stand all kind of mirrors up to 29 cm.
Dimensions: height 40 cm, depth 16 cm, width 14 cm.
Contact me at
salazius @ gmail.com